F

estive
Celebratio
ns
at TOZI Amsterdam 
What better way to spend the festive season than enjoying a richly filled Cicchetti feast table with friends, family, or perhaps even a neighbour who can't make it home for the holidays? Ring in Christmas and the New Year with your loved ones at TOZI Amsterdam.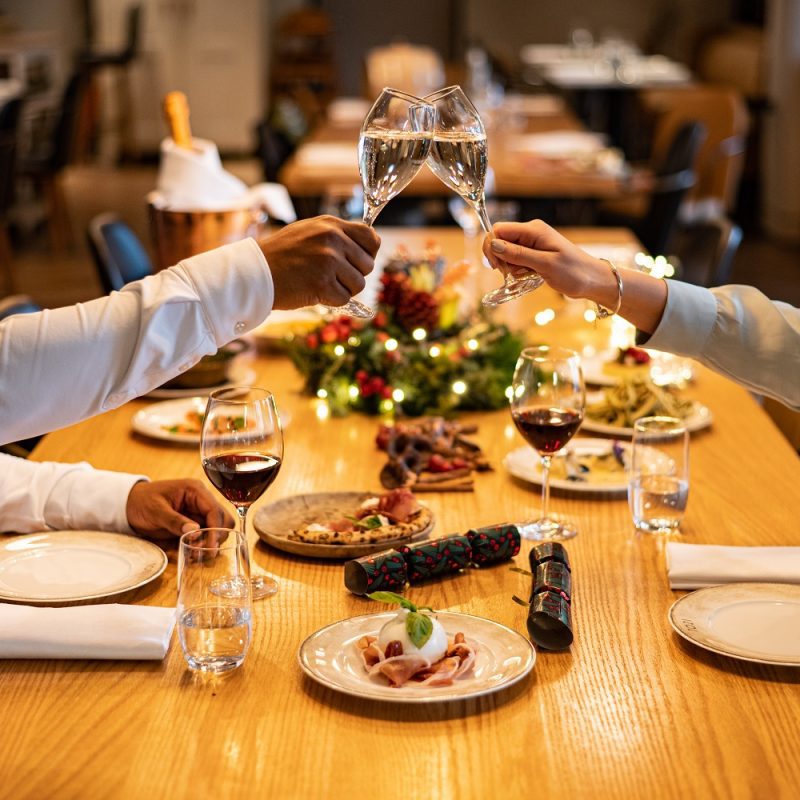 People behind TOZI
Meet Francesco, bar and restaurant manager of TOZI Amsterdam.  Francesco started working for TOZI last May. Francesco believes a unique concept, great quality food, and an amazing bar are the strongest points of the restaurant. Francesco is from Sicily, but has lived in Amsterdam for 12 years and was a Sommelier for 8 years, hence the pretty impressive wine list you'll find at TOZI!
"My mission is to give TOZI the final touch and right direction." 
Interesting fact!
All TOZI's team members come from Italy, all over the country infact! If you would ask "why only Italians?", they would say, "who can give a more authentic Italian experience than Italians themselves? We have the passion, the knowledge, and the love for Italy".
Unique concept, great quality and true Italian homely atmosphere in the city center of Amsterdam
TOZI means "a group of friends" in Venetian slang. Here, we are sharing Italian Cicchetti (small plates)! The Venetian-inspired menu and all-Italian team provide an authentic taste of Italy whether you visit with friends, for a celebratory family dinner, or for our Thursday & Friday Presto lunches. The TOZI team will be the first one to nudge you to try something they just made fresh out the kitchen, and the ones to tell you that story that you will never forget behind the most authentic ingredient on the menu.
A cosy, yet elegant bar
Sit beside the fireplace and enjoy a cocktail or two! The bar at TOZI offers Italian bubbles, classic cocktails such as our signature (secret recipe) home barrel-aged Negroni with smoked Rosemary, unique creations with a creative twist, and a range of craft liquors and spirits. 
Christmas at TOZI
TOZI cannot wait to provide you with an unforgettable Christmas lunch or dinner this festive season…of course TOZI-style! Spoil yourself with a Christmas cicchetti dinner on 24, 25 or 26 December. TOZI's manager Francesco promises a lot of positivity and humour coming from the open kitchen and waiting team. Everything has been taken care of, the food, the drinks, the mood. All you have to handle is the company! 
Hero dish? A cocktail! Our Negroni with smoked Rosemary…
Join us this festive season at TOZI. Book your Christmas dinner here.